In Rodez, feast on the local delicacies! These include:
aligot,
cheese soup,
farçou,
pascade,
fricandeau,
estofinado,
tripoux,
le Rodez cheese,
gâteau à la broche (cake cooked on a spit),
flaune,
fouace,
échaudé.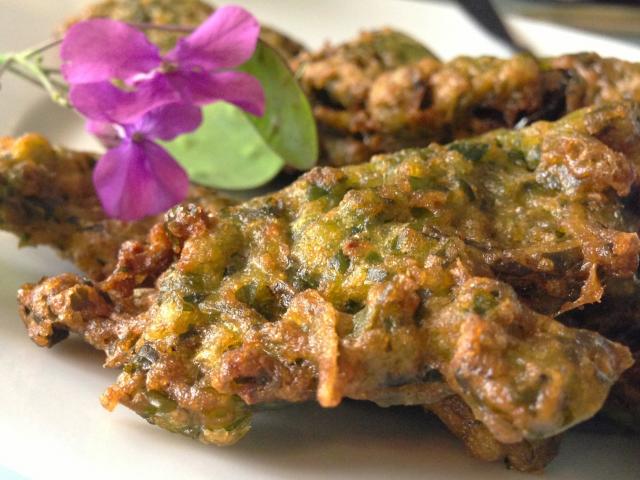 Top 3 culinary delicacies
A STRONG CHARACTER
Sweet or savoury ancestral Aveyron recipes are passed down from generation to generation. If you had to choose only three? Try at least these: aligot, cheese soup and gâteau à la broche (cake cooked on a spit)!

Aligot, an astonishing stringy potato puree with Tome de Laguiole
This traditional dish is a must, both for its melting taste and for the spectacle involved in its preparation. Mashed potato is mixed with fresh Laguiole tomme cheese in a large pot. Cooks will impress you by stretching their traditional aligot high above the pot!
Soupe au fromage or cheese soup, a festive dish in the heart of winter
Aveyron cheese soup is a must-have dish for festive occasions. Prepared with country bread, onions, cabbage, duck fat and grated cheese, this winter dish is the ultimate comfort food! It is eaten the day after a party or popular gathering.



The gâteau à la broche or cake cooked on a spit, is a classic Aveyron patisserie.
For some, it is reminiscent of a tiered cake, for others, of a pine tree covered in snow. Watching the preparation of the cake on a spit is always surprising! Batter is poured onto a spit that revolves over a wood fire to produce the iconic Aveyron cake.
Rodez market.
A variety of fresh produce
Head to the Place du Bourg on Wednesday or Saturday mornings to shop at Rodez market. From the colourful stalls of market gardeners to itinerant vendors of local, ready-made dishes: immerse yourself in the summer atmosphere of Rodez market!



Fill your basket with local produce
From Place du Bourg to Place de la Cité, stroll through the streets of old Rodez, caught up in the evanescent scents of summer fruits and vegetables, cheeses from the Aveyron or artisanal charcuterie. In particular, you will find what you need to prepare the traditional tripoux, small bundles of veal tripe that are simmered in a succulent broth.



Give into the temptation of a vegetable patty: the farçou
Have you ever smelled the enticing aroma of these typically Averyonais small chard patties? Rodez market is THE place to taste a farçou! Eaten on-site or as take away for a picnic, the farçou is a traditional vegetable patty that is prepared in the summer.
 Would you like some cheese?
Along the way, stop off at the traditional cheese shop of the Ferme des Artisous. At no. 3 rue du Bosc, the shop sells delicious ewe's milk cheeses from Lévézou and Larzac. Do you prefer cow's cheese? Le Rodez cheese is for you! This tasty, round, hard cheese made only in Rodez is reminiscent of Italian Parmesan.
Creative cooking.
To be enjoyed in Rodez restaurants
Take advantage of your holidays in Rodez to book a table in one of the city's renowned restaurants. Represented by a network of young, dynamic and innovative restaurateurs, fine dining in Rodez promises delicious moments.



Café Bras at the Soulages Museum
Created by Michel Bras, the starred chef of Laguiole, the Soulages museum restaurant serves "bright and well thought out" seasonal dishes. Orchestrated by Christophe Chaillou whose cuisine pays tribute to local farmers featuring market produce.
The gastronomic restaurants of old Rodez
In the historic centre of Rodez, discover the tasty and creative cuisine of Émilie and Thomas Roussey at the ET restaurant. Don't miss Le Coq de la Place run by young chef Benjamin Bergès. The Master-Restaurateur combines the gastronomy of French terroir with exotic and Asian influences. Traditional cuisine is also served at L'Harmonie, l'Influent, Les Arômes and La Maison restaurants.
Terrasses en fête – Café concerts
From May to September, the cafés and restaurants of Rodez host musical events. Rock, accordion, jazz or French pop concerts enliven the pavement cafés of Rodez city centre. Take advantage of these beautiful summer nights to dine in Rodez to music!