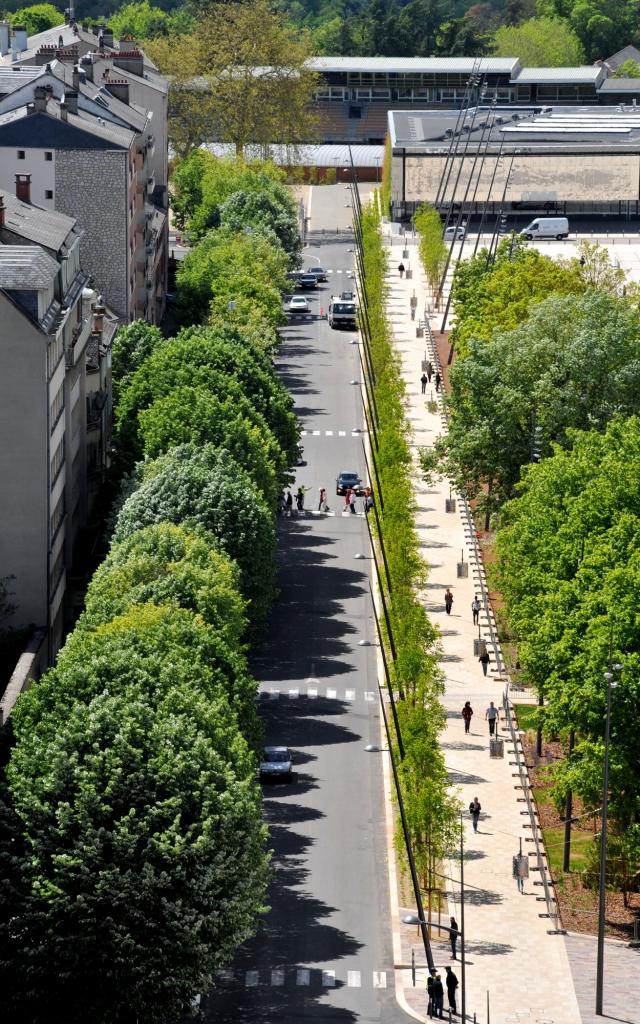 The RCR Arquitectes project for the Soulages Museum
The Soulages Museum was designed by RCR Arquitectes (R. Aranda, C. Pigem, R. Vilalta/G. Trégouet) in collaboration with Passelac & Roques (associate architects), MAW, P. Maffre (scenography architect), Artec 3, M. Ginés (lighting design), Y. Lodey (site supervisor architect).
RCR Arquitectes joined forces with the Passelac & Roques architecture firm in 2008 to bid for the chance to design and build the Soulages Museum for the Greater Rodez Council.
Their project was selected from 98 applicants and put the museum on the north side of the fully-renovated Foirail Park. They understood the importance of the site as a bridge between Rodez old town and the new districts.
"The museum rises up from the park, it restructures, gives order, reveals and clarifies" (RCR Arquitectes).