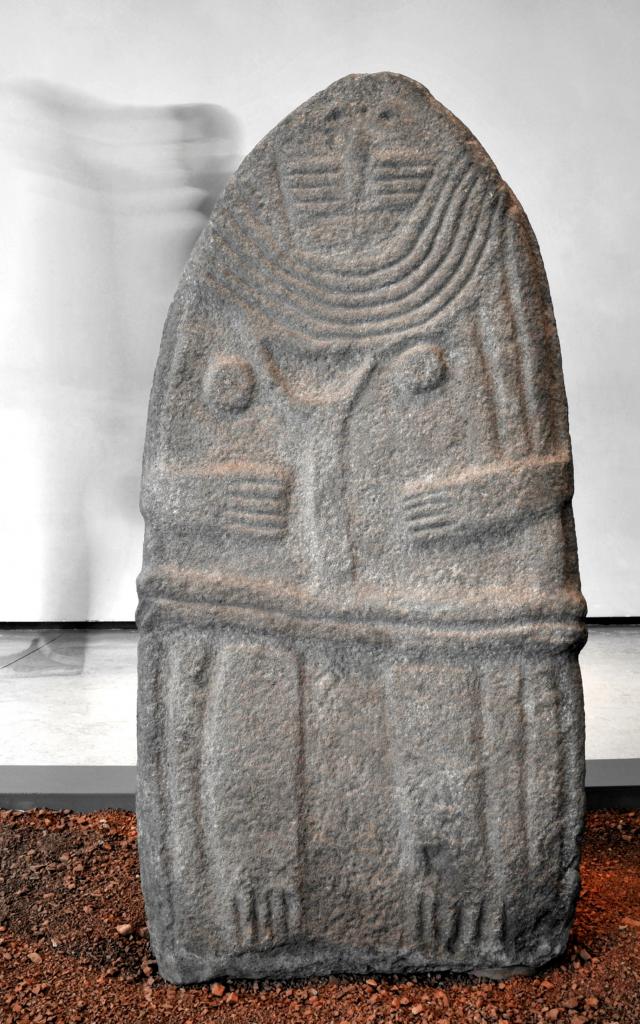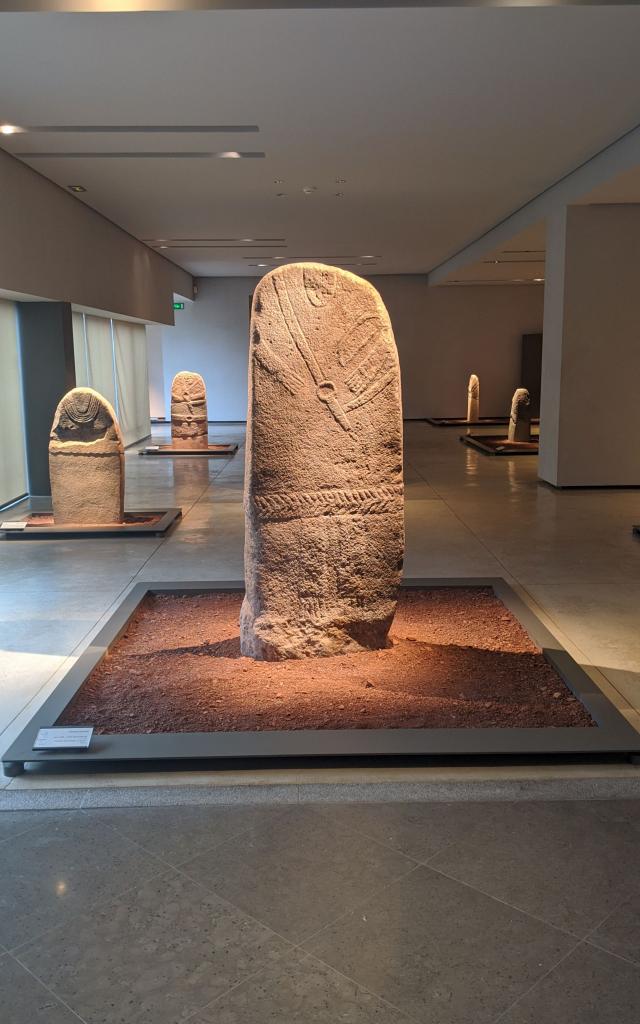 Statue-menhirs are sculptures made from earth whose overall shape looks like a menhir. But the front, back and sides of the entire character are sculpted on these unique statues.
The figure is portrayed:
at the bottom: straight legs, belted waist,
bent arms on the bust are extended at the back by cross-shaped shoulder blades,
only the eyes and nose appear as well as tattoos in the form of parallel stripes on the cheeks. The mouth rarely appears.
The Lady of Saint-Sernin wears a large coat with heavy parallel pleats.