Marvel
Before the cathedral.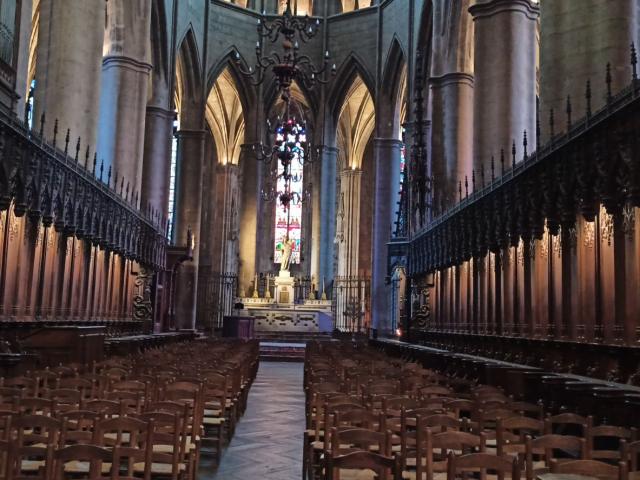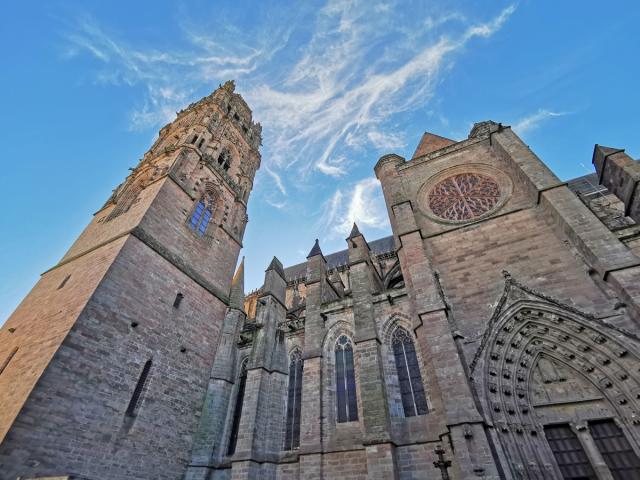 Rodez and its cathedral go back over 800 years. The city may have changed over time but the cathedral hasn't. Whether you're a local or visitor, it's always a joy to gaze at it, go inside and gather your thoughts here.
Climb 400 steps
The first thing that strikes you about the cathedral is its belltower! The 87m high tower is spectacular! Especially since you can visit it… But it's no mean feat getting to the top with 400 steps to go up! It's worth it though, we promise!

Did you know?
Rodez Cathedral's interior is also worth a visit: a gallery of chapels, a beautiful organ and two altars await. The Amis de la Cathédrale Association runs guided tours of the lower parts in summer.

Flit from one chapel to the next
Whether you enter from the north or south side, Rodez Cathedral is a feast for the eyes. At first because its understatement contrasts with its interior. Then because of its unusual layout.
Gaze at exceptional architecture
Rodez Cathedral is famous for its outer beauty. With its belltower, gargoyles, pink sandstone and stained-glass windows, the cathedral is unique. There are lots of photos of it but nothing beats seeing it in real life to get a real feel for how big it is.

Have a coffee on Le Broussy's art-deco terrace
The west side of the cathedral lies on Place d'Armes and looks onto Avenue Victor-Hugo. Rodez's Art-Deco district is just yards away. One café has remained untouched. Its terrace is at the foot of the cathedral. We suggest you visit for a trip back in time.

Find out everything about
Rodez' cathedral.